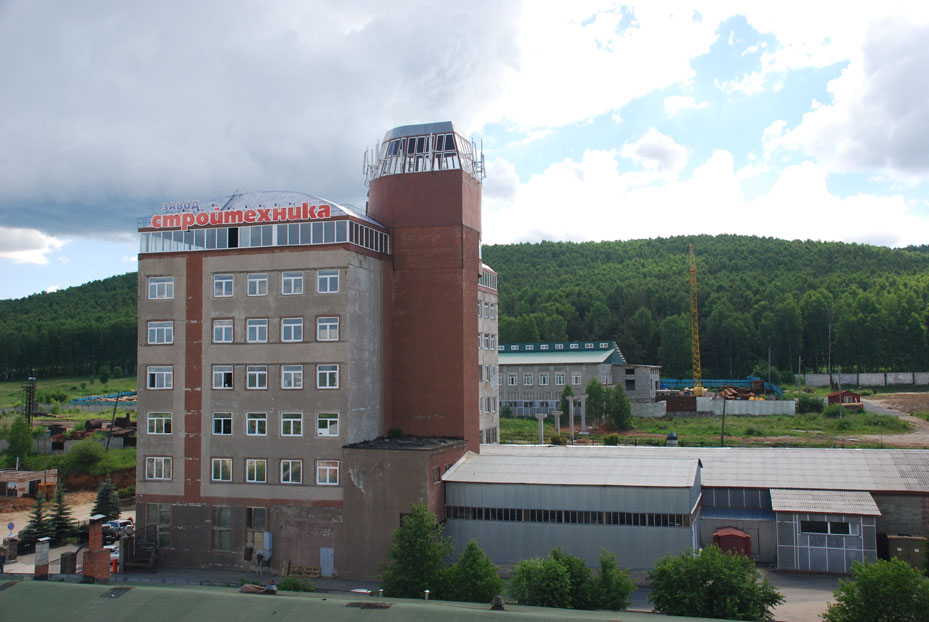 About us
The «Stroytechnika» Zlatoust plant founded in 1990 is specialized in vibrocompressing lines for cover stones production, and a number of building units. Knowledge and experience of plant founders became a good platform for developing, patenting and commissioning a vibrocompressing unit «Rifey» for construction, concrete and small batch products.
Currently, the «Stroytechnika» plant is an absolute leader in producing vibrocompressing machinery. The plant products are highly estimated at prestigious international exhibitions of building equipment, obtained approval of the RF Ministry of Construction for employing at producing various construction products.
During 22 years of operation the «Stroytechnika» plant produced over 8k «Rifey» complexes, which are still successfully operating in Russia, in Baltic states, CIS, and even non-CIS countries. Over a number of years a constant production growth has been observed, and in the recent decade it showed annual 25-30%.
In the plant development works on vibrocompressing complexes are still in progress. In particular, plant engineers are developing a new line which will make possible production of cheap construction materials based on modern construction technologies.
Tens of thousands buildings in Russia are constructed with the plant equipment. The corresponding experience carries inference that constructing a case of a multistorey building Соответствующий опыт позволяет сделать вывод, что возведение коробки многоэтажного with construction materials produced by «Rifey» line is 30-40% cheaper than constructing the same building just with tiles.